Frequently Asked Questions
How can I become a member?
New members generally join the club as a Friend, and for their first season they can come along at weekends or on club evenings to see if the game, and the club, is for them.
To be a Friend of Hove Beach Croquet Club costs £30 for the season. Just fill in the Membership - Friend form (which includes more information on being a Friend) and bring it down on a weekend.
Is there a dress code?
Not really. Flat shoes should be worn and we prefer if people keep their shirts on and trousers up, mainly for aesthetic reasons.
Can kids play?
Yes. We have small mallets for children and we can even set up a small pitch for them to learn. All we ask is that children are supervised so that they don't damage the lawn or the equipment.
Can I bring my dog?
Yes, sure. But we would prefer it if dogs are kept off the lawn. There are grassed areas both sides of the croquet lawn.
Can we bring our own equipment?
Yes, but the green fees are the same.
Is there a cafe?
Yes. It is everything you want from a café and is open all day.
Is there a bar?
There is a very good bar run by the Hove & Kingsway Bowling Club next door.
Opening times
Monday - Thursday 12.30 pm - 2.30 pm and 5.00 pm - 10.00 pm Friday to Sunday 12.00 pm -10.00 pm
Where are you?
We are located on Kingsway, next to the Hove & Kingsway Bowling Club, between the King Alfred Leisure Centre and The Venue Beach Bar (formerly The View).
Please see the Contact Us page where there is a Google Map of the Hove Beach Croquet Club location.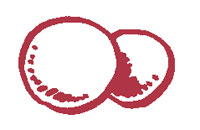 Privacy and Data Protection